The ROHW & Giving Tuesday
This Giving Tuesday, Give to Hope!
We are bold.
We are unafraid.
We are standing with survivors.
We are a ray of hope.
We hope you and your families enjoyed an incredible weekend of gratitude, food and love!
Tomorrow, is Giving Tuesday, a national day of giving. This Giving Tuesday, we hope to complete our fundraising goal and raise $3,000 more for Af3IRM, our national partner and we need YOU to make it happen! If *just* 200 sisters, brothers, family members, or supporters give $15, we will get there!
Click the link to join the Giving Tuesday - Giving Tower Challenge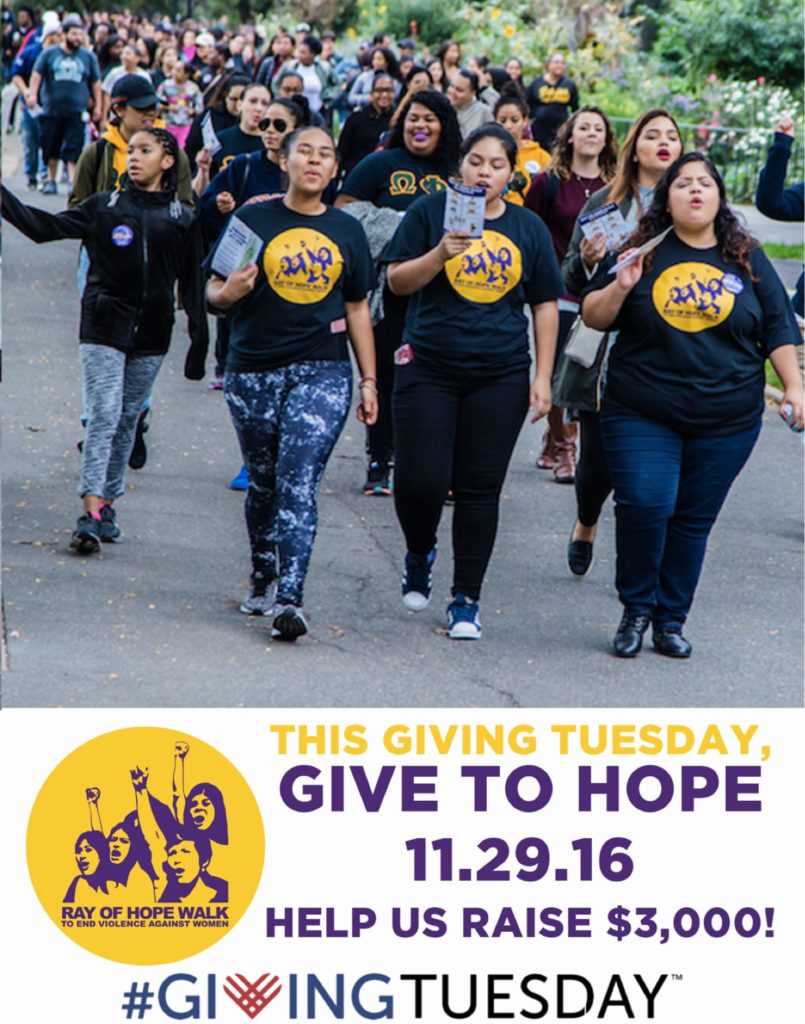 Tomorrow we will also post some incentives/gifts for people who donate. Help us spread the word!
This Giving Tuesday, encourage your family and friends to give to hope
#BeARayofHope #GivingTuesday